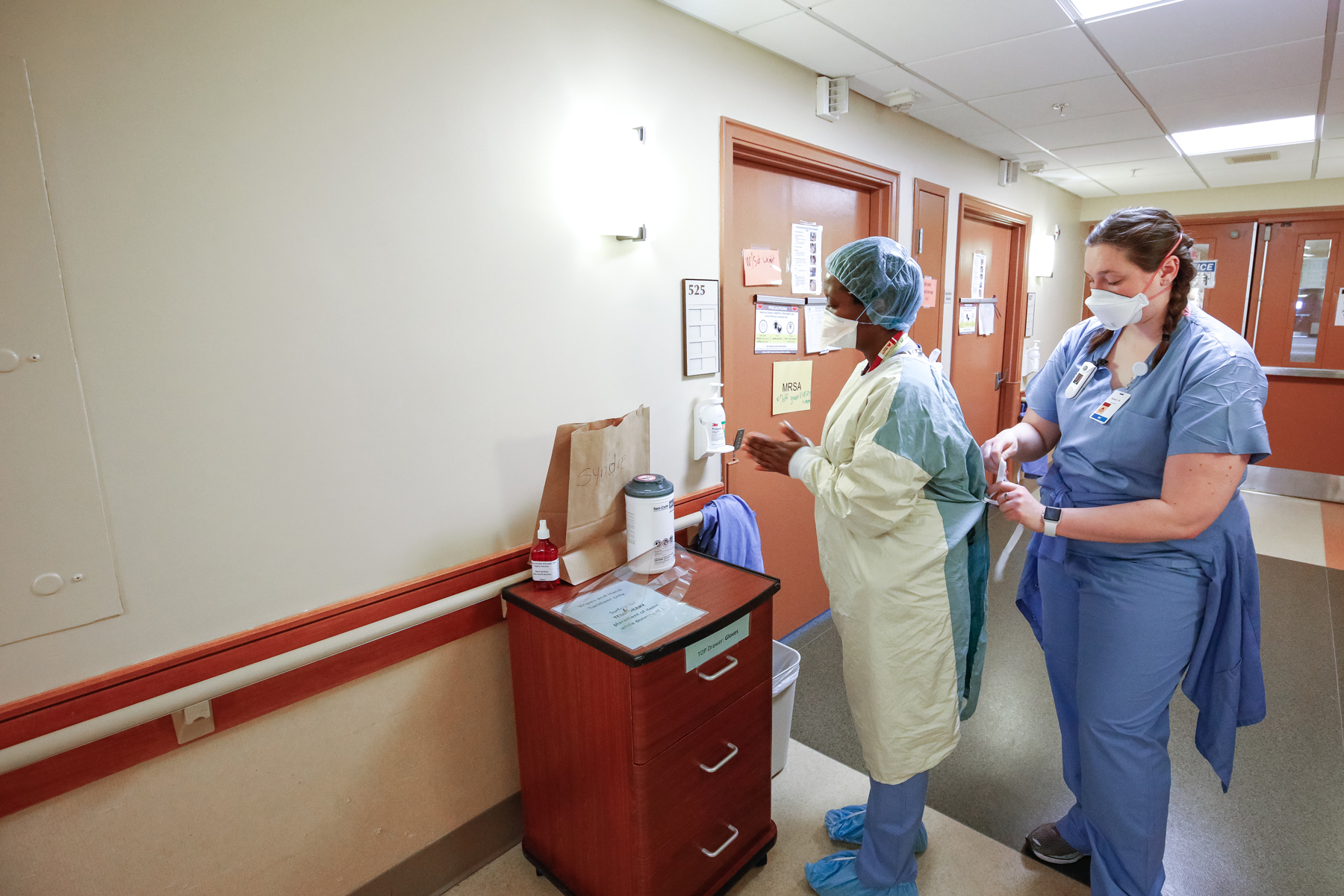 Science Starts Here
When you conduct research at Fairview, you're enlisting the help of the best talents in medicine. Our Research Administration offers a broad range of services essential to the research process, such as regulatory support and consultation, contract review and signing, research pricing and billing. You take care of the groundbreaking study, we'll handle the rest.

Fairview Health Services, in partnership with the University of Minnesota Academic Health Center and University of Minnesota Physicians, has a strong and abiding commitment to research. Together we view research as an integral and critical component in providing exceptional care to patients and the community.
Research Administration Office
Fairview Stinson Offices
400 Sinson Blvd
Minneapolis, MN 55413
Services for Researchers

Conducting research is a fulltime effort, which is why we have a suite of services on standby ready to facilitate and simplify the research process.

Non-Fairview-Employed Research Staff

Outside researchers are invited to use Fairview's powerful research infrastructure. Learn more about everything our resources can do for your study.
Research with Medical Records
Researchers using patient data at Fairview are required to operate under the strict information security requirements. These policies benefit all parties involved and ensure that all research is done with patients in mind. The security measures, while careful, do not inhibit the process of making incredible new learnings and understandings.
Important Notice:
If you have witnessed or suspect a privacy breach, please immediately contact the Fairview Research Regulatory Affairs Officer at 612-672-7680
Institutional Review Board Guidance
Research is a matter of trust, which is why our Institutional Review Board is dedicated to making sure all studies are constantly reviewed and conducted with the highest standards. This assures all parties never stray from the goal of advancing medicine, and that every precaution is taken to ensure ethical and moral pursuit of data.
IRB Process at Fairview
Fairview Research Administration (FRA) must review and approve all research conducted by Fairview researchers or community physicians prior to a new research application being submitted to the IRB.
As part of the review, FRA confirms:
Each researcher has completed Human Subjects' Protection Training within the past 3 years
Each researcher has completed Conflict of Interest Training within the pa}st 3 years
Each researcher has completed a Conflict of Interest disclosure within the past year
The application is complete. We will also provide feedback on the content of the submission if requested
For more information, please see: IRB Process for Fairview Researchers.
Questions may be directed to the Research Administrator, Fairview Research Administration at 612-672-7680.
IRB Forms and Guidance
Fairview Research Administration can assist Fairview and community researchers with completing and submitting IRB. To begin, find the forms you will need here: New Study Applications and Consent Form Templates.
Required Training and Education
Researchers at Fairview need ready for the sensitivities that come with testing and trials. In addition to researchers' own training, we have our own rigorous standards of practice they must learn and abide. Collaborative Institutional Training Initiative (CITI) is Fairview's preferred approach for human subject protection training for our researchers. For more information and to inquire about alternative tests please reach out to the Fairview Research Administration.