Introducing the Fairview Community Health and Wellness Hub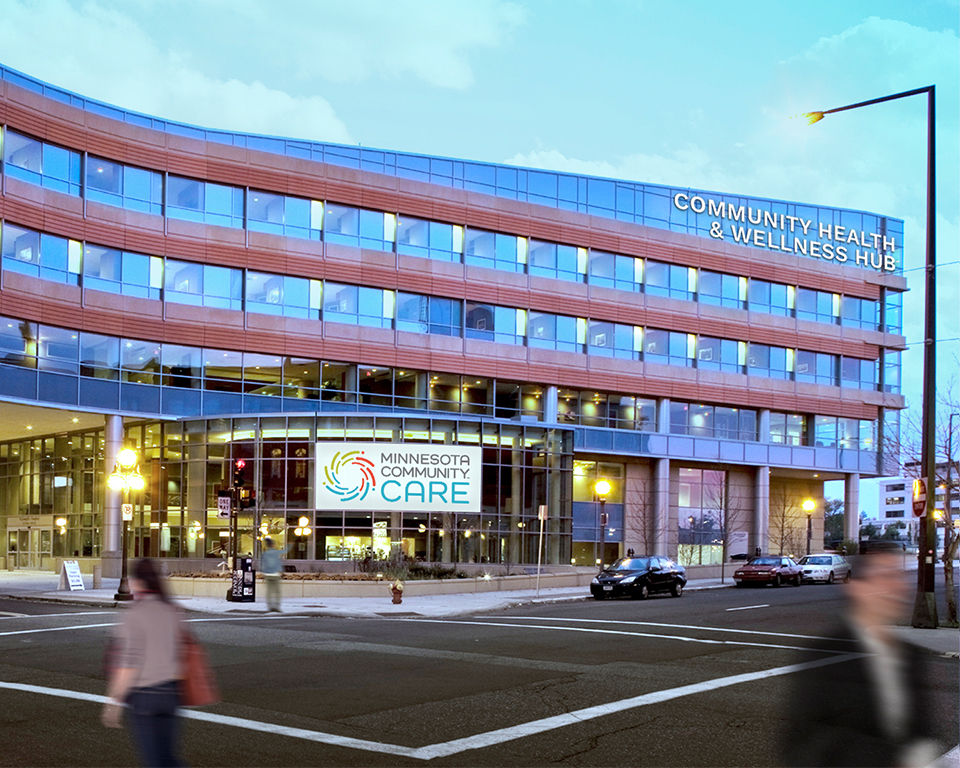 How we got here
For generations, measurable community health disparities for those living in and around St. Paul's most racially diverse neighborhoods have increased.
Extensive research and conversations
with community partners over more than two years have led us to reimagine our presence in downtown St. Paul as a community hub focused on the many social, economic, and medical factors that affect a person's overall health and wellness.
Why a Community Health and Wellness Hub?
Our health system is committed to playing a key role in reducing health inequalities and the impact of the social risk factors that produce poor health in our most diverse neighborhoods.
Around 80 percent of your overall health is influenced by factors outside of hospital or clinical care – including education, job status, family and social support, and more. These factors are considered "social determinants of health."
Our research found that over half of community members say they face barriers to healthcare when they are sick or have a medical need. We also found that people face barriers to simply maintaining their overall health. These numbers are even higher for older people and Black, Indigenous, People of Color (BIPOC) groups. The Fairview Community Health and Wellness Hub will work with partners to reduce and eliminate these barriers and risk factors, addressing them holistically with a focus on each community's evolving needs.
Together with many valued partners, we are creating a campus that addresses the negative impacts of the social determinants of health and helps community members access the things they need to live a healthy life.
Our priorities include:
Bringing clinical services into neighborhoods to expand access
Advancing our anchor mission's local initiatives – hiring, purchasing, investing, and leading and serving
Addressing social risk factors through food access, housing programs, and community education and outreach
Services Provided at the Hub
The Fairview Community Health and Wellness Hub will provide a variety of services to the community – from primary and mental health care to enrichment options for seniors and community gathering spaces. We are bringing our own services together with local organizations to make it easier for people to access what they need to be well.
Primary care
Chiropractic care
Outpatient mental health treatment
Long-term acute care
Senior day programs
Community conference and education spaces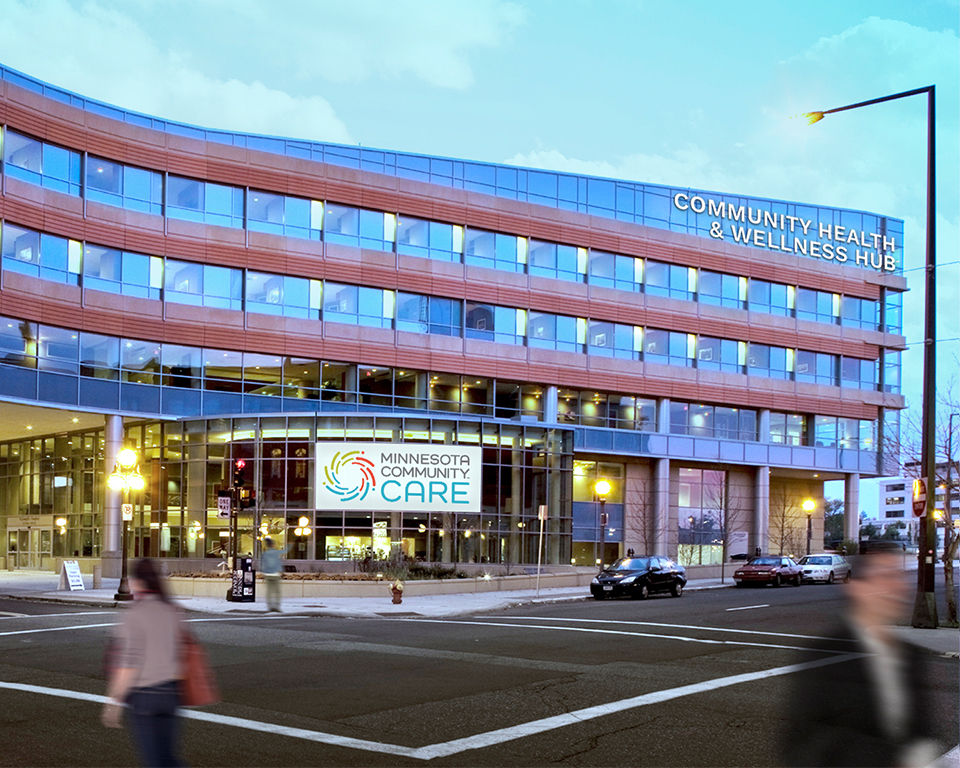 M Health Fairview Center for Community Health Equity
The newly established M Health Fairview Center for Community Health Equity, located within the Fairview Community Health and Wellness Hub, is an extension of the work being done in community by
our Community Advancement team
. It serves as an incubator for the next generation of community-based health and wellness strategies and programs focused on prevention and addressing the
social determinants of health
. Our vision is for a center where we can come together with community to apply equity-centered, culturally responsive approaches as we identify challenges and opportunities, innovate new programs and partnerships, and then scale or deepen learnings and success across our system and the communities we serve. The M Health Fairview Center for Community Health Equity creates space for Fairview and community partners to work alongside one another toward a shared goal of improving the health of the communities we serve and to which we belong.
"Health equity will require all of us — health care systems, community leaders, policy makers and community members — to rethink how we can create health and remove barriers that impede wellness, especially among communities of color."
– James Hereford, President & CEO, Fairview Health Services
Creating Health, Together
Why does this matter?
As a community-based health system, our ability to deliver world-class care to our patients depends on the strength of the community we call home. A healthy community is a thriving community, but this requires everyone to have the equal opportunity to be as healthy as possible. The work at the Fairview Community Health and Wellness Hub will focus on ensuring everyone in the community has the chance to thrive. We are dedicated to innovating and collaborating with the community and will continue to co-develop and co-implement solutions that support health and drive toward health equity.