Our Commitment to Mental Health Care Runs Deep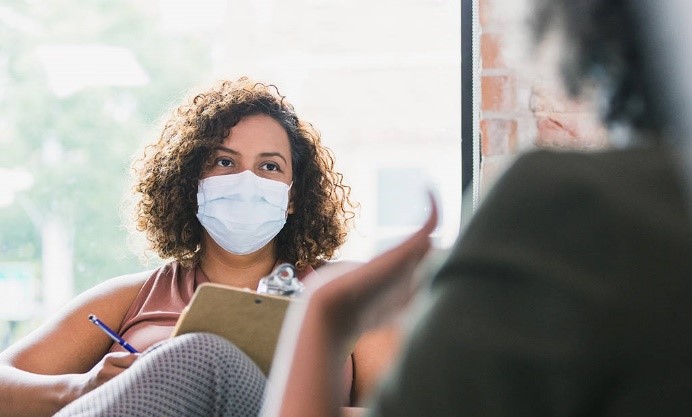 A full spectrum of services will help address the statewide need for mental health care
As the largest provider of mental health services in the Upper Midwest, our commitment to mental health care for Minnesotans and others has always – and will continue to – run deep.
Minnesota's mental health care needs are growing and changing. We are responding with innovation across the continuum of care. We envision a future where people seeking mental health care have better access to a full spectrum of services, especially early interventions and more intermediate levels of care to prevent mental illness from reaching the point of crisis. It is our responsibility to find new solutions and new partnerships that deliver more people the right care, at the right time, in the right place.
Last year, we launched a Transition Care Services program, an innovative service that helps people with mental health needs bridge the gap between initial treatment and needed follow-up care – which can be a particularly challenging and vulnerable time. The program provides same-day access to mental health and addiction care. Our Mobile SUDS program is a lifeline for people who need addiction care across the Twin Cities, including St. Paul and the East Metro. The program's mobile recovery team brings services directly to patients our in the community.
In 2022, we will expand our outpatient mental health and addiction services in St. Paul inside the Fairview Community Health and Wellness Hub, a center focused on wellness, prevention and the deep economic and racial disparities that contribute to poor health in our communities.
Fairview provides more than 40 percent of the total inpatient mental health beds available among the six largest health systems in the Twin Cities metropolitan area and we are actively pursuing partnerships and new opportunities to expand our system's capacity. As we continue this work, we are committed to maintaining our ability to offer high-quality, inpatient care across our system. This includes our inpatient mental health unit in the St. Paul hub, which will operate through at least July 2022.
Finally, the launch of the Minnesota's first EmPATH unit in 2021 is just another way we're addressing these evolving needs of our communities. In the six months since it opened, our EmPATH care team has already helped nearly 1,100 people get rapid mental health crisis care in a calming, living room-like environment, with a significant reduction in unneeded hospital admissions.