Making an impact starts here

Join the team at Fairview
Fairview Health Services is the future of Minnesota's healthcare. Explore our employment opportunities today to begin or grow your career.
Who we are
M Health Fairview is a unique collaboration between the University of Minnesota Physicians, University of Minnesota Medical School, and Fairview Health Services. Our partnership enables us to advance efforts in clinical care, research, and education to improve the health of the people we serve. Together we are more patient-centered, equitable, accessible, affordable, and digitally connected.
Why we love our nurses

Nurses at M Heath Fairview are the backbone of our patient care. The compassion and advocacy they show to each individual patient and their family truly represents our core values as health providers. We are grateful to our nurses for the critical role they play in providing the highest quality care to our community.

Why work for us
Fairview Health Services is driving a healthier future. We are 34,000+ employees and 5,000+ system providers working to build lasting relationships with the people we serve: our patients, our communities, and each other. Our employees have a passion for delivering the best healthcare and patient experience. From our 10 hospitals and more than 40 clinics to our shared business and clinical services, we are one of the most geographically accessible healthcare systems in Minnesota.
10
Hospitals & Medical Centers
90+
Senior Housing Locations
2.1+
Million Clinic Visits
1,114,520
Outpatient Registrations
106,101
Inpatient Admissions
326,198
Emergency Department Registrations
11,527
Behavioral Inpatient Admissions
236
Blood and Marrow Transplants
2.3+
Million Pharmacy Unit Sales
Our locations
Fairview has over 100 locations across Minnesota, from the Twin Cities to the Iron Range.
See all locations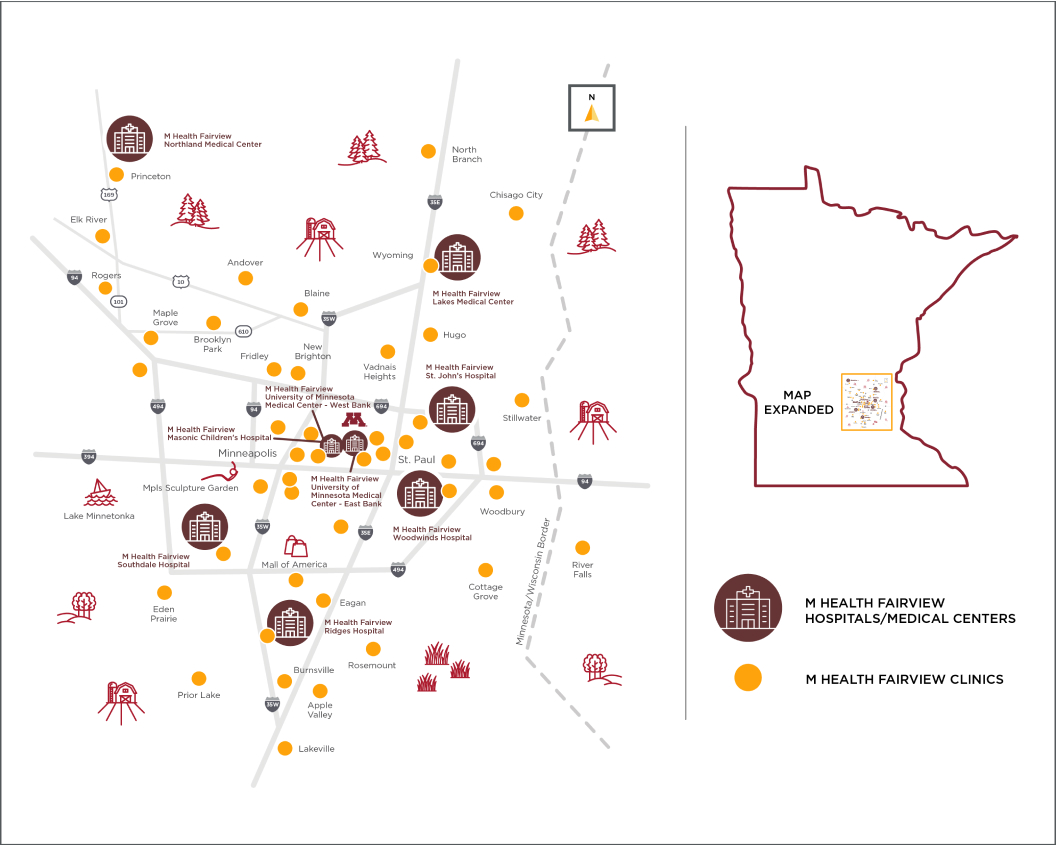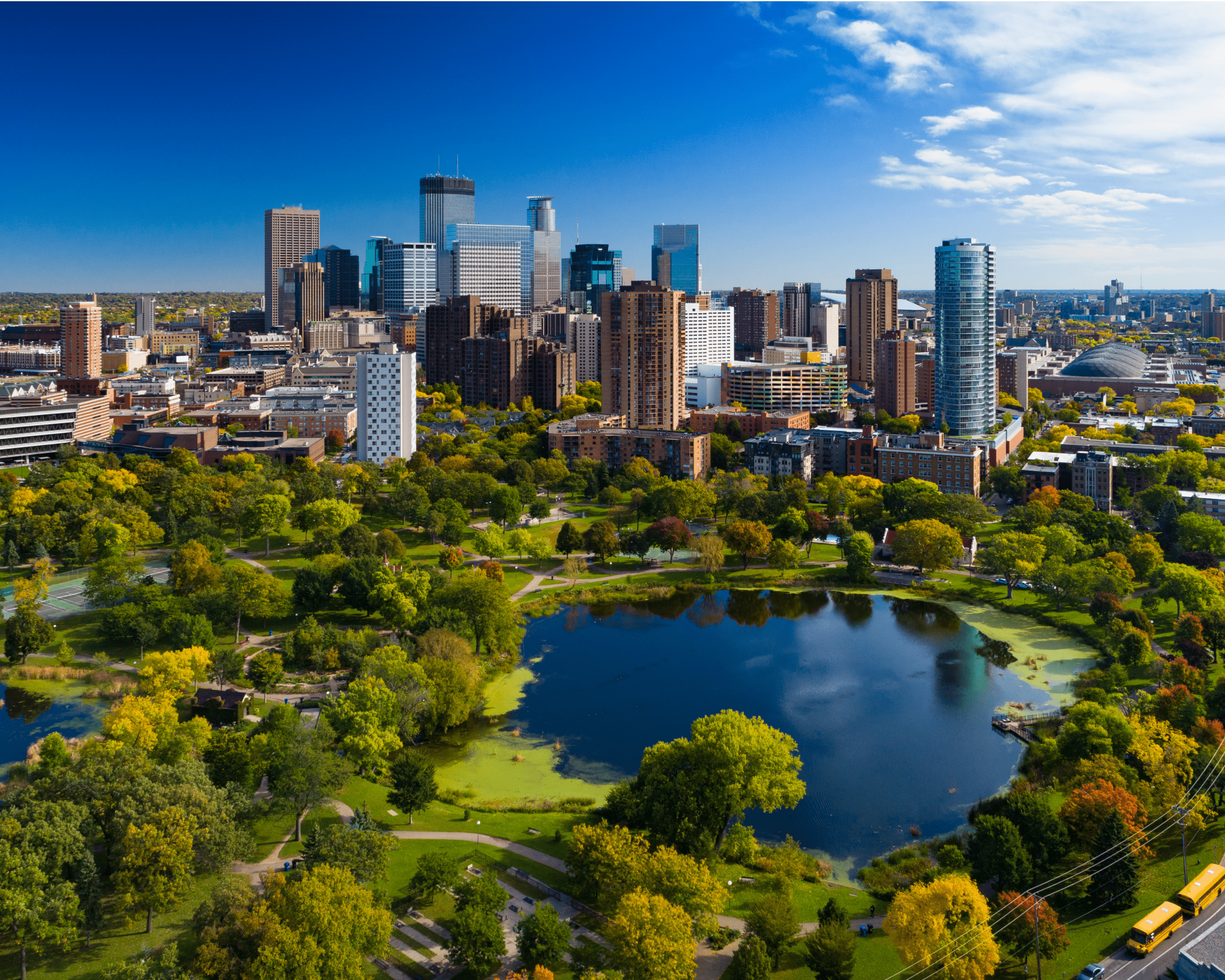 Life in Minnesota
Life in Minnesota has it all. Whether you love the bustling city life or the beauty and quiet solitude of the great outdoors, there's something for everyone. With six professional sports teams and some of the best collegiate teams in the nation, there's always a game to watch. This "Land of 10,000 Lakes" also boasts 75 state parks and the best the outdoors can offer: biking, snowmobiling, camping, canoeing, fishing, and hunting, all within a short drive of the Twin Cities metro area. Minnesota offers some of the best schools, museums, shopping malls, restaurants, and festivals, and arguably the most delicious state fair. Come find out what makes Minnesota an amazing place to live.
Benefits and compensation

At Fairview, we genuinely care about and value our people, and we're passionate about helping them maintain and improve their total wellbeing. We offer a competitive, comprehensive benefits program that encourages career development, health, and wellness for our employees and their families.

Diversity, Equity, and Inclusion

We are committed to healthcare that respects the dignity of each individual and honors their faith, culture, and community. We welcome providers, professionals, and volunteers of all backgrounds, economic statuses, races, ethnicities, sexes, genders, and ages. Our focus on diversity empowers us to maintain policies, practices, and attitudes that are respectful and inclusive. We are a stronger organization because of our diversity.