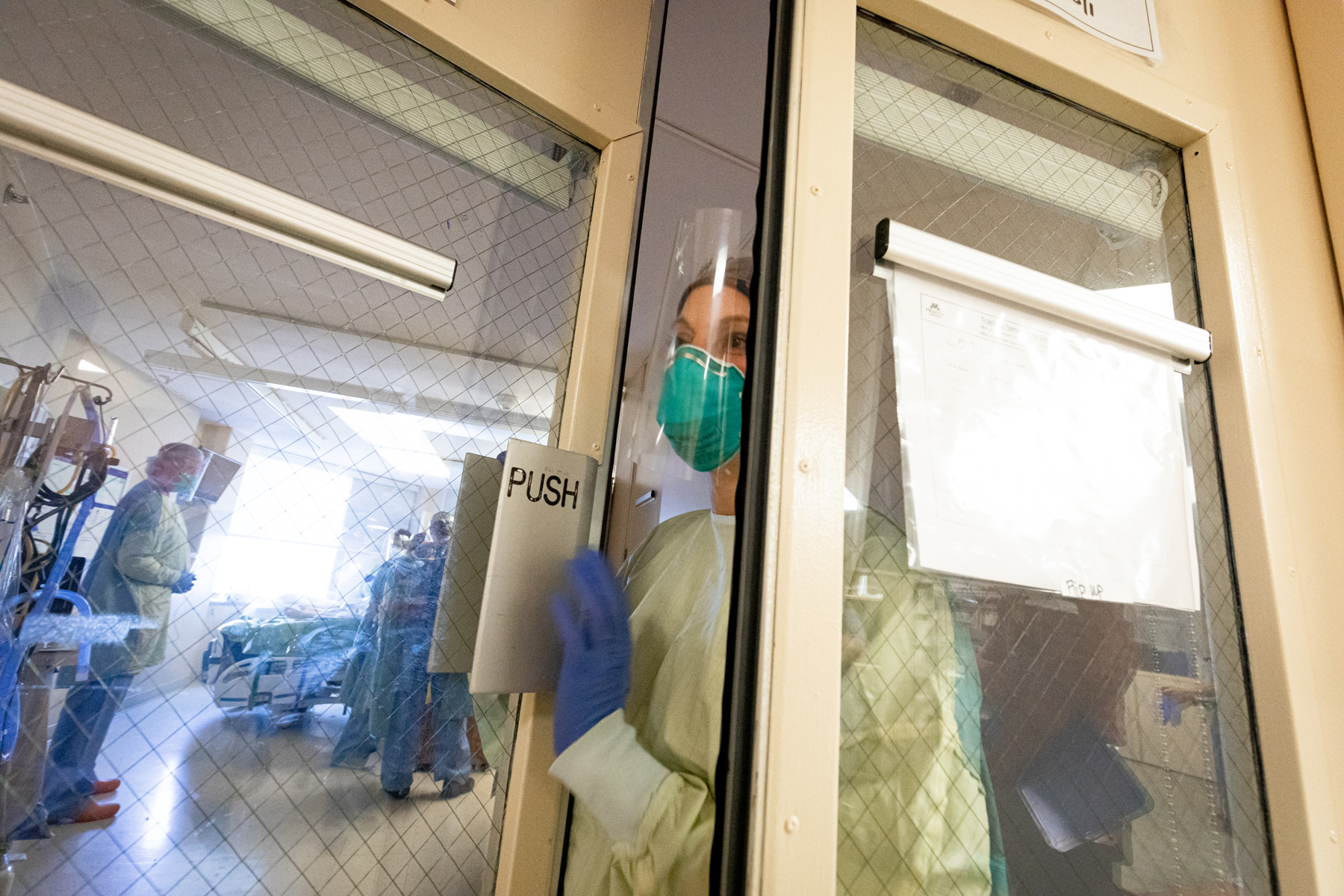 Getting help paying your hospital bills
The Charity Care program covers charges for most Fairview hospitals. You may qualify if your income is at or below 300 percent of the Federal Poverty Guidelines (see chart below).
Before applying for the Charity Care program, you may be asked to first apply for help with the county or state. If you currently have no coverage and are a Minnesota resident, please visit the
MNsure website
or call
1-855-366-7873
. If you are not a Minnesota resident, visit your state's health care reform website. If you have coverage and are not sure if you're eligible for additional coverage through the Affordable Care Act, contact our office at
612-672-6724
.
Services covered
The Fairview Charity Care program covers charges for most Fairview hospital-based and clinic-based services. It does not cover charges for:
Care that is not needed (care not approved by a Fairview doctor or trial treatments)
Care not offered at Fairview
Services given at Fairview by independent providers
Services not billed by Fairview
Services related to transplant
Fairview's Charity Care Program does not include care received in free-standing ambulatory service centers. This is covered under Fairview's Charity Care Program. Fairview has a number of financial assistance programs.
If you do not know whether the care you are seeking is covered by Fairview Charity Care, please ask us. If you have questions, call 612-672-6724 or (toll-free) 866-417-3560. Or if you are in the Range/Hibbing area, call 218-362-6624 or toll-free 877-390-6624.
FAQs
Income Guidelines
If you qualify for the program, 50 percent up to 100 percent of your bill may be paid depending on your gross annual income, family size and asset guidelines. You must comply with all the terms of the program when you apply, and we also ask you to follow the rules set by your insurance plan.
Income Limits by Family Size
Family size
Annual Gross Income (200% FPL) up to 100% benefit
Annual Gross Income (300% FPL) up to 50% benefit
1
$25,520
$38,280
2
$34,480
$51,720
3
$43,440
$65,160
4
$52,400
$78,600
5
$61,360
$92,040
Asset Guidelines
If a family has total assets in bank accounts, stock assets, and retirement totaling more than $500,000 they are not eligible for Financial Assistance.
Thank you for your interest in Fairview's Hospital Charity Care program.

To apply, review the instructions below and complete our Charity Care application form. The application is also available Spanish, Somali, Vietnamese, Hmong, Russian and Karen.

Step 1: Complete and sign this form.
List the names and birth dates for each family member applying for the program. If you do not list them on the form, they will not be included.
If your spouse is also applying for this program, both of you must sign the form.
Your family includes a spouse, dependent children and any person for whom you have legal guardianship.

Step 2: Attach these items to the form. We will keep your records confidential (private). Please include records for all adults in your household.
A copy of your most recent 1040 Federal Income Tax form. Do not include W2 forms.
Records of income are to include copies of the two most recent payroll stubs. (Example: pay stubs that show your year-to-date earnings.)
Copies of bank statements for all checking and savings accounts for the last 30 days. Include the last statement for any CDs (Certificates of Deposit).
Records of all retirement savings: employee pension plans, 401K plans, 403b plans, annuities, IRAs.
Record of current balances in all health savings accounts (HSA).
Optional: a letter explaining any recent events that might affect your ability to pay your medical bills.
Step 3: Return the form with the above records to the following address:

Patient Financial Services
Attn: Charity Care
1700 University Ave W
6th Floor
St Paul, MN 55104

Step 4: If you have applied for insurance coverage via MNsure or the Affordable Care Act, send the application results.

You will keep receiving bills until we have your complete application. This includes the records listed above. If there are legal fees related to your account, you are not eligible for charity care.
Yes. If your insurance has paid part of the bill but you need help in paying your balance, you can apply for Charity Care. First, you should request help from a Minnesota Health Care program. If the county denies you help, we will review the denial. We may be able to help you with one of our Charity Care programs.
Following a determination of financial aid eligibility, a financial aid-eligible individual will not be charged more than the amount generally billed (AGB) to individuals who have insurance for emergency or medically necessary care.
English, Amharic, Arabic, Chinese, Hmong, Karen, Oromo, Russian, Somali, Spanish, Vietnamese.
Yes. First, you must apply for state or county aid in your state. If your state denies your request, we will review your Charity Care application. If you are approved for Fairview's Charity Care program, you may receive a 50 to 100 percent discount on your eligible hospital and clinical bills.
Yes. Uninsured Minnesota and Wisconsin residents will receive a discount on medically-needed hospital services. The discount will show up on your bill. People who receive the uninsured discount may also apply for Fairview's Charity Care program.
Yes. Fairview and Senior Community Services are partners to provide help to low-income seniors who do not qualify for Medical Assistance. Fairview has agreed to waive Medicare co-insurance and deductibles for health care services. Call Senior Community Services at
952-767-0665
.