Fairview's leadership is focused on leading the Fairview organization in fulfilling our mission, achieving our vision and living our values. The team is accountable for establishing and advancing the strategies to ensure our current and future success.
James Hereford, Fairview President and CEO

Fairview President and CEO James Hereford joined Fairview in 2016 bringing extensive experience in strategically guiding organizations, strengthening core operations and bringing teams together to drive cultural change.
Prior to joining Fairview, James served as chief operations officer at Stanford Health Care. Previous roles included chief operations officer at the Palo Alto Medical Foundation and a series of leadership roles with the Group Health Care Delivery System.
James holds bachelor's and master's degrees in mathematics from Montana State University. He has taught courses with Stanford University's Graduate School of Business, University of Washington's Master of Health Administration program and The Ohio State University's Masters of Business Operations Excellence program. He is a frequent writer and presenter on the topic of lean management systems and transformation.
Bob Beacher, RPH, President, Service Lines; and Chief of Shared Clinical Services

With more than 30 years of health care experience, Bob helps ensure that key clinical services shared across the Fairview system deliver exceptional quality and experience at a lower total cost of care. Specifically, Bob has administrative responsibility for our laboratory, radiology, rehabilitation and pharmacy teams. In addition, Bob serves as president of Fairview Pharmacy Services which includes 30 retail pharmacies as well as home infusion, medication therapy management and specialty pharmacy services. They also offer pharmacy benefit management services to employers and pharmacy consulting services to other health care organizations. Bob is a registered pharmacist and earned his degree from the University of Minnesota. Bob is a member of several state and national pharmacy associations and serves on Fairview's Ethics Committee.
Kim DeRoche, MD, Physician Chief, Primary Care Service Line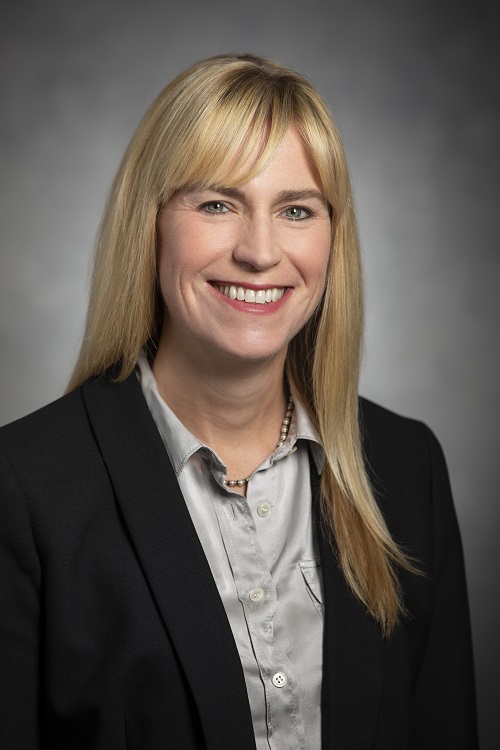 Kim DeRoche has a passion for building connections among physicians and providers and seeing those connections benefit patients. In 2018 she assumed the role of Physician Chief for Fairview's primary care service line, bringing her experience in leading innovation efforts, working cross-functionally with community and academic partners, and in programmatic development. Kim has been with Fairview her entire professional career. She joined Fairview Medical Group in 2001 as a Family Medicine Physician and served in various leadership positions over the course of her career, most recently serving as Vice President of Medical Practice for Fairview's southwest region since January 2016. Kim attended medical school at the University of Minnesota, where she also completed her residency through the Smiley's Family Medicine residency program. She holds a Bachelor of Science in Biochemistry from Marquette University.
John Doherty, President, Service Lines; and Co-President, University of Minnesota Health

John provides leadership for University of Minnesota Medical Center. Since rejoining Fairview in 2008, he has served in various capacities, including chief administrative officer and chief financial officer for University of Minnesota Medical Center. Before joining Fairview, John served in various positions at MeritCare Health System in Fargo, ND, including chief financial officer, system senior executive and chief operating officer. John is a member of Healthcare Financial Management Association and the Minnesota Society of Certified Public Accountants. He serves on the boards of LifeLink III and Range Regional Health Services.
Daniel Fromm, Chief Financial Officer

Dan leads efforts to successfully shape Fairview's financial performance. His areas of responsibility include revenue cycle, supply chain, treasury, financial planning, accounting, tax, government reimbursement, pricing and operations finance. In addition to his financial responsibilities, Dan is responsible for managing purchaser and payer relationships, as well as negotiation of managed care contracts. He was Fairview's system vice president of finance prior to being named to his current role. Prior to joining Fairview in 2000, he was controller at Children's Hospital and Clinics of Minnesota and held various financial management positions at the former University of Minnesota Hospital and Clinics (now University of Minnesota Medical Center). Dan began his career in the audit practice of LarsonAllen LLP. Dan is a certified public accountant, holds a bachelor's degree in business administration from Bethel University, in Arden Hills, Minn., and has attained Six Sigma Green Belt certification. He is a member of the Minnesota Society of Certified Public Accountants and the Health Care Financial Management Association and has served on the Health Systems Cooperative Laundries Inc. Board of Directors and on the Critical Care Services Inc. Finance Committee. Dan currently serves on the Maple Grove Hospital, Associated Medical Assurance Ltd. and Institute for Athletic Medicine boards of directors and on the Ebenezer Finance Committee.
Cindy Fruitrail, Vice President, Brands, Marketing and Corporate Communications

Cindy has accountability for telling the Fairview story and connecting people with the exceptional care, programs and services that distinguish the Fairview system. As a member of the executive team, Cindy leads brand strategy and oversees an integrated marketing and communications function that includes creative, digital, marketing communications, corporate communications and public relations. Cindy has been with Fairview since 1998. She first worked in Human Resources with Fairview Home Care and Hospice and then held a variety of corporate communications and leadership roles. Cindy is passionate about community service and engagement. She provides executive sponsorship for Fairview's employee volunteer program and serves on a variety of internal committees and community collaboratives, including Cedar Riverside Partnership, Central Corridor Anchor Partnership, Faith in the City and Fairview Ethics Committee. She also serves on the board of Girls on the Run Twin Cities. Cindy holds a master's degree in Communication Studies from Northern Illinois University and a bachelor's degree in English from University of Wisconsin – Eau Claire.
Carolyn Jacobson, Chief Human Resources Officer

As chief human resources officer, Carolyn is responsible for all aspects of human resources, including talent recruitment and performance management, compensation and benefits, employee and labor relations, training and development and human resources administration. She also serves as vice president of Human Resources Shared Services. Carolyn joined Fairview in 2008 from Honeywell where she was global organizational effectiveness leader. She has worked in organizational development and leadership training for more than 20 years. She earned a bachelor's degree from the University of Minnesota.
Jon Lundberg, Post-Acute Executive; and President, Senior Services

Jon Lundberg has more than 35 years of experience as a long-term care administrator in out-state and metro facilities ranging in size from 50 to 500 beds. He has a wide breadth of experience in both for-profit and not-for-profit facilities and organizations in the field of older adult services, including operations work for multiple types of senior housing, assisted living, transitional care and other senior programming.

Jon has served as the board chair of Care Providers of Minnesota, and has been the state representative to the American Health Care Association Council of States, as well as a delegate for the American Association of Homes and Services for the Aging. He has also served as board chair for Leading Age of Minnesota, where he currently serves as Immediate Past Chair and a member of the long-term care imperative. Jon was appointed by the Commissioners of Heath and Department of Human Services to the Minnesota Accountable Health Model Community Advisory Board in 2013.

Jon has a bachelor's degree in speech communications with a minor in aging and graduated from the long-term care program at the University of Minnesota.
Genevieve Melton-Meaux, MD, PhD, Chief Data and Health Informatics Officer

As chief data and health informatics officer, Genevieve is responsible for developing, maturing, and delivering on strategies to improve the value and use of information assets and health information technology for high quality patient care, enhanced business insights and operations, and clinical innovation. Genevieve joined University of Minnesota Physicians in 2008 as a colon and rectal surgeon and currently has over a dozen years of experience as an informatics researcher, data scientist, and informatics leader. She holds undergraduate degrees in mathematics, electrical engineering, and computer science. Genevieve earned her medical degree followed by surgical residency at Johns Hopkins University. She also completed a postdoctoral fellowship in biomedical informatics at Columbia University, a PhD in Health Informatics at University of Minnesota, and clinical fellowship in colon and rectal surgery at the Cleveland Clinic.
Eric Nelson, President, Primary Care Service Line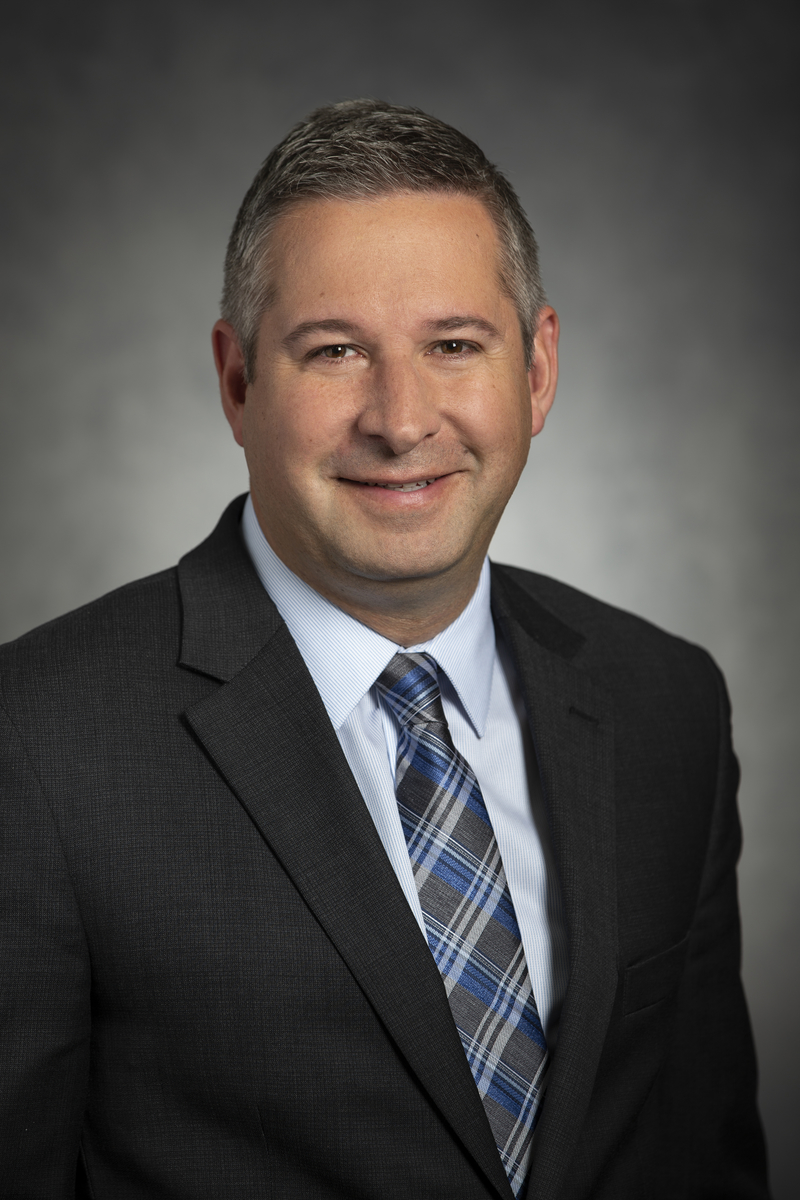 Eric Nelson is a passionate leader focused on care delivery redesign and creating exceptional experiences for patients and care team members. He began his health care career as an emergency medical technician and then as a registered nurse before moving into leadership roles for a variety of health systems. In recent years, he has served as a service line executive for HealthEast Care System, and then as its vice president of operations, ambulatory care and medical practices. In January 2018, not long after HealthEast and Fairview Health Services became one organization, Eric was named Fairview's primary care service line president and interim ambulatory executive. Eric holds a Bachelor of Arts in nursing from Luther College and a Master's in Healthcare Administration from the University of Minnesota.
Kevin C. Nelson, MD, President, FPA

Kevin is the president of Fairview Physician Associates (FPA) Network. An integrated, multi-specialty network of over 3,400 primary and specialty care providers, FPA Network includes providers who are independent as well as employed by Fairview Medical Group and University of Minnesota Physicians. Kevin, a family physician with Richfield Medical Group, has served in independent medical practice for more than 20 years. He is a graduate of Rush University Medical School in Chicago and is certified through the American board of Family Practice. Learn more about FPA Network at fpanetwork.org.
Laura Reed, RN, DNP, Chief Nursing Executive and Chief Operating Officer

Throughout her career, Laura Reed has held a wide range of nursing roles in academic and community settings, beginning as a front-line nurse and advancing to nurse manager and then into senior leadership positions. Most recently, she served as chief operating officer and chief nurse executive for ThedaCare in Wisconsin. From 2013 to 2015, Laura served as a nursing leader at University of Minnesota Health. Prior to that, Laura was the senior vice president for patient care services and chief nursing officer at Mercy Medical Center in Cedar Rapids, Iowa. Before Mercy Medical Center, Laura spent 28 years at the University of Iowa and University of Iowa Hospitals and Clinics in a variety of roles. She holds both a Master of Science in Nursing and Master of Business Administration from the University of Iowa and a Doctorate in Nursing Practice from the University of Minnesota School of Nursing.
Beth Thomas, DO, Chief Quality and Patient Safety Officer

Beth is responsible for driving improvements leading to better clinical outcomes for our patients. From 1993-2010, Beth practiced as a general surgeon and physician leader at the former Fairview Red Wing Health Services. In 2010, she began providing physician leadership at Fairview Ridges Hospital as vice president of medical affairs and then the South Region before serving as interim chief medical officer in 2015. Beth has continued her general surgical practice with Surgical Consultants in Burnsville. Beth earned her medical degree from the Chicago College of Osteopathic Medicine and completed her residency at New Britain General Hospital, University of Connecticut. She serves on the board of Grand Itasca Clinic & Hospital.
Trudi Noel Trysla, Chief Legal Officer

Trudi develops Fairview's overall legal strategy and leads Fairview's legal and ethical adherence to federal and state law and health care public policy. She oversees Fairview's legal and risk management functions. Trudi was named general counsel in February 2014. Trudi has more than 20 years of legal experience in health care. She joined Fairview in 2008 as associate general counsel. Prior to joining Fairview, Trudi served as senior legal counsel at Medtronic, Inc.; as legal counsel for Mayo Foundation in Rochester, Minn.; and as an attorney in private practice. Trudi earned her law degree from the University of Minnesota and her bachelor's degree from the University of Nebraska. She is licensed to practice in Minnesota and the Eighth Circuit. She is a member of the American Health Lawyers Association, the American Bar Association and the Minnesota Bar Association's Health Law Governing Council. Trudi also is active on various Fairview boards and community boards, including the Fairview Pharmacy Board, the Minnesota Center for Health Care Ethics and the Minnesota Epilepsy Foundation. She is a frequent lecturer on health care topics, including accountable care organizations and models.
Mark Welton, MD, Chief Medical Officer

Mark Welton's career has balanced his clinical interests with progressive leadership positions in both health care system and group practice settings, as well as in medical staff governance. Most recently, Mark served as the Harry A. Oberhelman Jr. Professor of Surgery and chief of colon and rectal surgery at Stanford University School of Medicine. He was also chief of staff for Stanford Hospital and Clinics. Mark is board certified in general surgery and colon and rectal surgery. He serves on the American Board of Surgery, the American Board of Colon and Rectal Surgeons and the American Society of Colon and Rectal Surgeons Research Foundation. He received his doctor of medicine degree and completed his surgical residency at UCLA before completing a fellowship in colon and rectal surgery at Washington University.
Board of Directors
Members of Fairview's Board of Directors come from a variety of professional backgrounds—including medicine, business, theology, government and academia.

Their expertise supports our commitment to improving the health of the communities we serve.

Ann Hengel (Chair)
Retired Executive Vice President and Chief Risk Officer, Bremer Financial Corporation

Rich Ostlund (First Vice Chair)
Partner, Anthony Ostlund Baer & Louwagie P.A.

Ann Lowry, MD (Second Vice Chair)
Colon Rectal Surgery Associates, LTD

Karen Grabow (Secretary)
Retired Senior Vice President, Human Resources, Land O'Lakes

Brian Burnett, PhD
Senior Vice President, Finance and Operations, University of Minnesota

Julie S. Causey
Chairman Emeritus, Western Bank

Michael Connly
Chief Information Officer, Optum

John Heinmiller
Independent Investor and Consultant

James Hereford
President and CEO, Fairview

Carol Ley, MD
Retired Vice President and Corporate Medical Director, 3M

Tim Marx
President and Chief Executive Officer, Catholic Charities

Kevin Roberg
Founder and Principal, Kelsey Capital Management

Kenneth Roering
Professor Emeritus, University of Minnesota

Rich Thompson, MD
Suburban Radiologic Consultants, Ltd.

Jakub Tolar, MD
Dean of the Medical School, University of Minnesota

Sophia Vinogradov
Professor and Department Head, Department of Psychiatry, University of Minnesota

Brad Wallin
Business owner

Betsy L. Wergin
Former Minnesota Public Utilities Commissioner