The future of healthcare starts here
Fairview is committed to the health and wellbeing of our communities. Our efforts, resources, and commitments are investments in the communities where we live, work, learn, and play. Welcome to Minnesota.
Life in Minnesota has it all. Whether you love the bustling city life or the beauty and quiet solitude of the great outdoors, there's something for everyone. Minnesota offers some of the best-ranked schools and neighborhoods, expansive history, diverse arts and culture, tons of shopping, amazing restaurants, fun festivals, and the best outdoor escapes. Come find out what makes Minnesota an amazing place to work and live.
Art, history, and culture
Minnesota is rich in history, art, and culture. See a play or concert at the Guthrie Theatre, First Ave, the Orpheum, the State, or the Pantages. Come explore Minnesota's history and culture at the Somali Museum of Minnesota, Walker Art Center, Mille Lacs Indian Museum, Soudan Underground Mine State Park (half-mile beneath the surface), American Swedish Institute, Historic Fort Snelling, and so many more. Tour the historic homes of railroad tycoon James J. Hill and author F. Scott Fitzgerald. History happened here!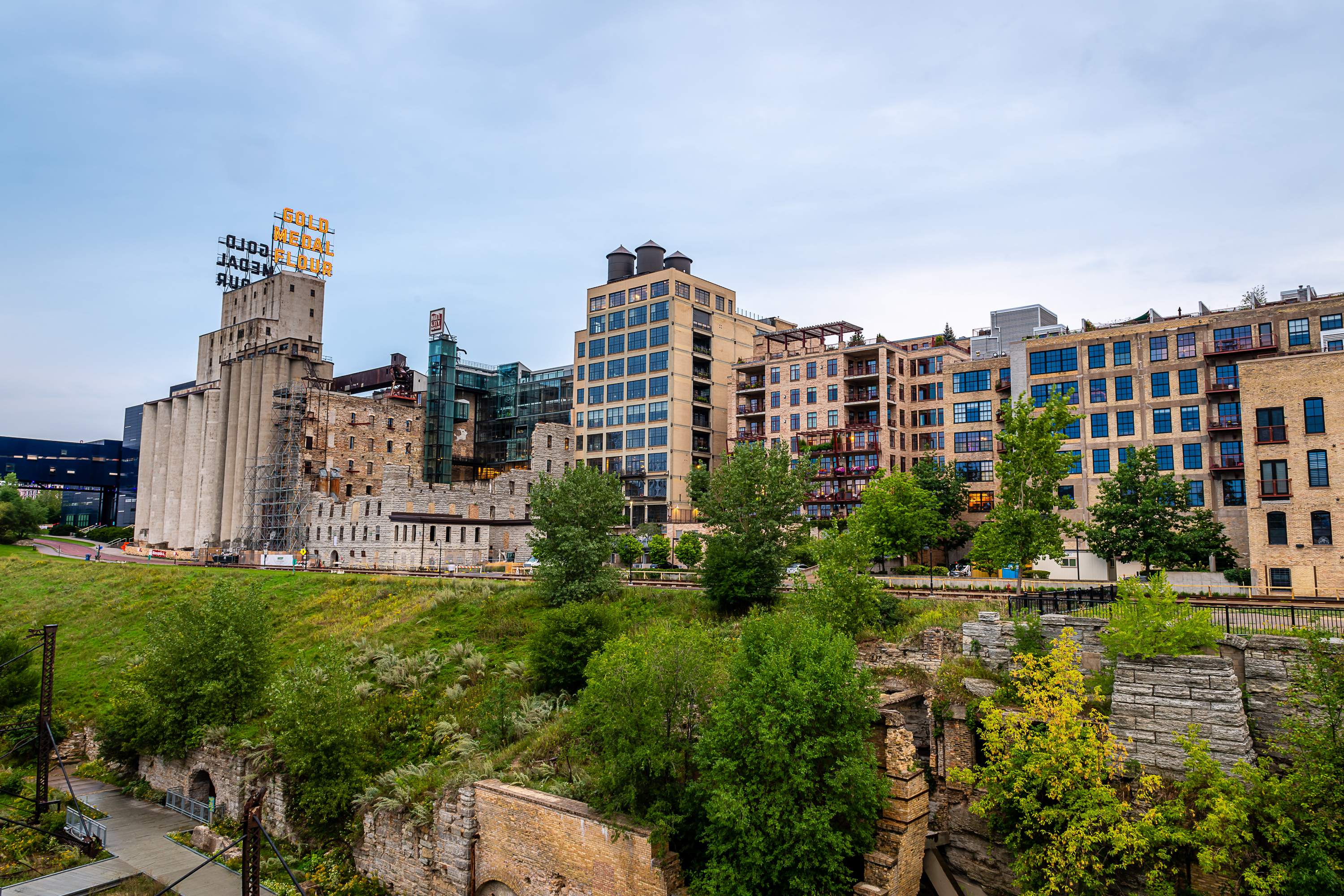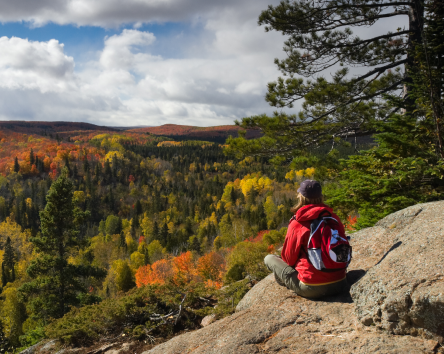 Outdoor recreation
The outdoor opportunities are endless. Venture out to hike, mountain bike, hunt, fish, motorboat, or explore the Boundary Waters in a canoe. Even within the metro area, you can bike or run around the hundreds of miles of paths throughout the Twin Cities. The cold doesn't stop Minnesota fun either: ice fishing, snowshoeing, snowmobiling, ice skating, neighborhood outdoor hockey leagues, dog sledding, cross-country skiing, and even ice climbing on the shore of Lake Superior can keep you active all winter long.
Sporting events
Minnesota boasts some of the best teams and stadiums to get your game face on. Catch a flyball with the Twins, watch some hoops with the Timberwolves and Lynx, tailgate with the Vikings, get crazy with the Wild hockey team, or even sing "Wonderwall" with the Minnesota United FC soccer team. Not enough sports? Our local universities have some of the greatest young athletes and championship banners to prove it (we're quite partial to the Minnesota Gophers).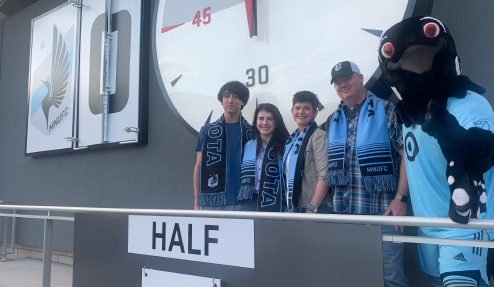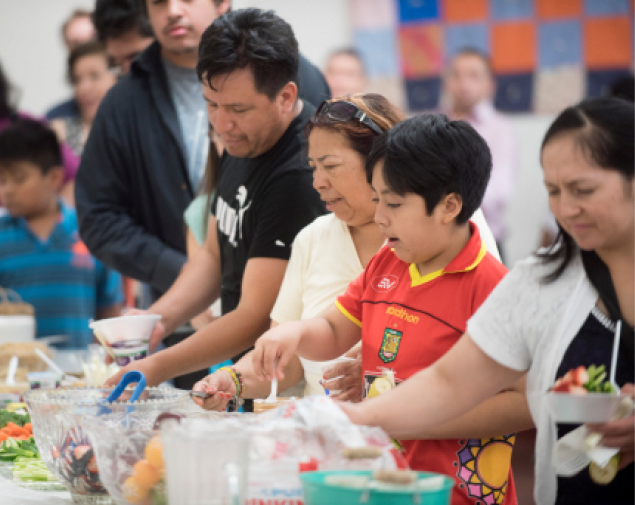 Family life
Whether in the cities, suburbs, or small towns, Minnesota is all about community and families. Minnesota has some of the best-ranked schools in the nation too, with high test scores, and low student-to-teacher ratios. Minnesota is a safe and welcoming place to call home.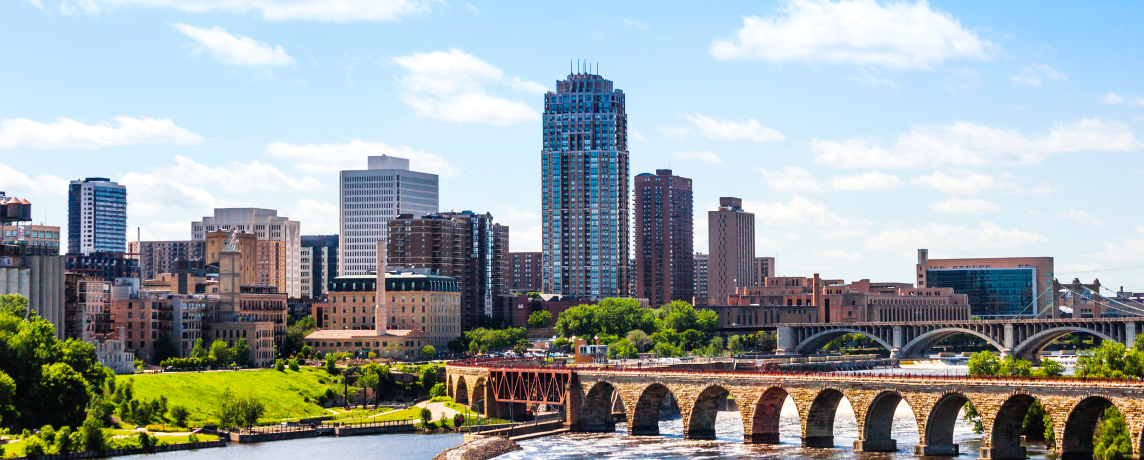 The Twin Cities
The Twin Cities offer an energetic scene for all ages. From the ice castles of the Winter Carnival to the summer fun of the Minnesota State Fair, there's always something fun happening. Known for its numerous lakes in and around the metro area, there are miles of trails, rivers, and parks where you can bike, fish, paddle, and play. Sports fans can enjoy year-round events at professional football, baseball, soccer, hockey, and men's and women's basketball. And of course, there is Mall of America and its 400+ shops. But if quaint historic neighborhoods are more your speed, the Twin Cities has those too — and they come with James Beard Award-winning restaurants, boutique clothing stores, and lively farmers markets selling fresh, local fare. Music, theatre, and the arts are tucked into each corner of the cities, adding to the inviting spirit of St. Paul and Minneapolis.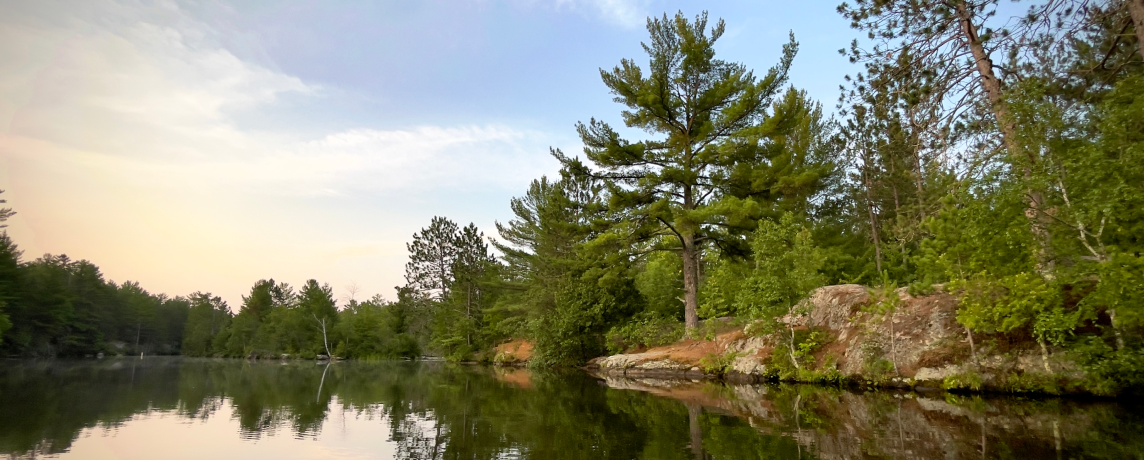 Hibbing and the Iron Range
The Iron Range is known for its rich mining heritage, towering forests, and the serene lakes of the Boundary Waters. Hibbing, the largest city in the Range, has one of the world's largest open pit mines — the Hull Rust Mine View, accessible from the Mesabi Trail. Hibbing offers outstanding lakes and parks, public beaches, boat launches, fishing piers, and hiking trails. The Iron Range communities are close and family-oriented. Though not far from the city of Duluth, and just three hours from the Twin Cities, you can still live a quiet, rural lifestyle. The Range Regional Airport can also connect you to anywhere you want to go.
Read all about it
Explore more
Continue exploring all that Minnesota has to offer. For more inspiration and a travel planning guide with trip ideas, lodging, attractions, events, and more, Explore Minnesota is a great place to get started.
Minnesota home
Learn more about the different cities, suburbs, and towns to find the perfect community, neighborhood, or school for you. Here, you'll find information about moving to Minnesota, including state taxes, residential services, natural resources, voting, legal information, and more.
Our locations
Fairview has over 100 locations across Minnesota, from the Twin Cities to the Iron Range.
See All Locations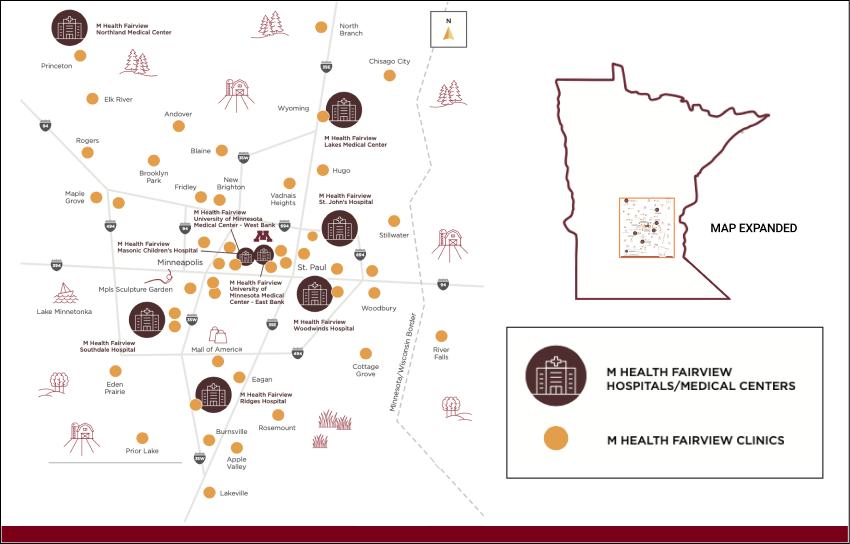 Join us
Want to make a difference? At Fairview, we strive to put our people, community, and region first, so that every patient feels they're supported and taken care of by the very best. With an expansive network and many locations to choose from, we're confident you'll find your place here.